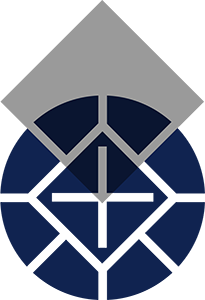 Think Forensic and its members
All our activities and activities aim to highlightour training and enhanceour skills often unknown to the general public.
We meet potential employers and solicit our broad network of partners so that our members can discover new professional horizon.
Think Forensic is deeply convinced that the forensic visionremains a major added valuefor any company.
For its members, Think Forensic relays job and internship offers and organizes conferences, workshops and thematic events.
THINK FORENSIC IN
A FEW NUMBERS
st Professional forensic platform in Switzerland
Job offers published annually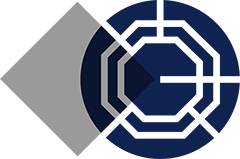 December 2021 – The answer to cyber-attacks using intelligence
Presented by Sylvain Hirsch – Mandiant
March 2021 – CyberCase 2021
Afternoon of conferences presented by Thomas Souvignet and Frank Breitinger – University of Lausanne
More information
September 2019 – The forensic scientist within the Big4
An opportunity at the crossroads between the role of the decision-maker and the investigator
Presented by Adrien Vincart – PWC France and Julien Nguyen – Kroll Associates SAS
August 2019 – Illusion of justice – Inside Making a murderer
Presented by Jerome F. Buting, lawyer who defended Steven Avery in the case of State of Wisconsin versus Avery
September 2018 – Rights and obligations of the parties to the employment contracts: be armed to negotiate
Presented by Patrick Vallat, Director of CQF! – Safety training and advice
June 2018 – (In)difference between criminal science practitioners in the job market
Presented by Ðurđica Hazard and Isabelle Montani at the AICLF Symposium
November 2017 – How to say no to your boss without getting fired;
or how to learn to communicate your limits!
Presented by Jean-Marc Ouellet, practitioner in a relationship of help, therapist and adult trainer
May 2017 – Demystifying the stages of recruitment: from the application to the assessment
Presented by Virginia Gonzalez, Recruitment and Executive Development Specialist at the Personnel Department of the State of Vaud
May 2016 – Security in an informal settlement in South Africa: the example of the rape response project
Presented by Meleney and Leon Kriel, founders of the NGO Viva Foundation of South Africa / co-organized with associations of the School of Criminal Justice (AESC and ADSC)
April 2016 – The (a)typical path of a forensic criminologist or how to enhance his skills!
Presented by Mr Philipp Zimmermann, Member of Think Forensic
February 2016 – Burnout – warning signs, prevention and caree
Presented by Dr. Michelle Montani
September 2015 – How a forensic scientist can make a name for himself in the Defense Departement
Presented by Colonel EMG Laurent Currit
June 2015 – Ten Things Not to Do During a Job Interview
Presented by Mr Jacques Briod
April 2014 – Think Trailing Dog !
Presented by Ms. Alis Dobler, Think Forensic Member
March 2014 – ICRC presents forensic activities in the humanitarian community
Presented by Dr. Morris Tidball-Binz, Markus Dolder and Catherine Maillard
April 2013 – « The forensic scientist, a single profession? »
Presented by Prof. Pierre Margot, honorary member of Think Forensic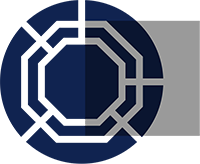 Think Work / Workshop on Cover Letters !
Investigate your values, identify the employer's expectations, and write the cover letter that will make the connection between the two.
With a unique approach inspired by forensic science, you will develop tools to decrypt job postings and write a personalized cover letter that will meet the employer's expectations.
This workshop has already taken place on the following dates:
Think Work / CV Workshop !
More than writing a simple CV, this training, provided by a team of professionals, offers to develop a catalogue of forensic skills investigating your hidden qualities and transversal skills.
You will build a toolbox that will serve you throughout your career and that you will continue to fill through your new professional and personal experiences.
Date of the next workshop: November 10, 2018
This workshop has already taken place on the following dates:
November 2019
November 2018
May 2016
November 2014
June 2013
November 2012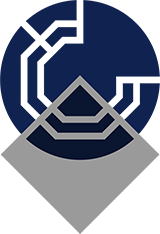 December 2019
Presentation of the association during the Masters Day organized by the AESC
May 2019
Third Interassos' Afterwork organized jointly by the ESC Associations: AESC, ADSC and Think Forensic
April 2019
General Assembly of Think Forensic
March 2019
Welcome drink organized for members who joined Think Forensic in 2018
December 2018
Presentation of the association during the Masters Day organized by the AESC
May 2018
Second Interassos' Afterwork organized jointly by the ESC Associations: AESC, ADSC and Think Forensic
April 2018
General Assembly of Think Forensic
February 2018
Welcome drink organized for members who joined Think Forensic in 2017
May 2017
First Interassos' Afterwork organized jointly by the ESC Associations: AESC, ADSC and Think Forensic
April 2017
General Assembly and visit of the exhibition « Fais-moi peur ! » at the Musée de la Main in Lausanne
March 2017
Presentation of the association during the Masters Day organized by the AESC
April 2016
General Assembly
April 2015
General Assembly
April 2014
General Assembly
March 2014
Presentation of the Museum of the School of Criminal Justice and photographs of R.A. Reiss by Dr. Isabelle Montani, co-organized by Alumni
April 2013
General Assembly
January 2012
Extraordinary meeting
July 2011
Constitutive Assembly of Think Forensic